27 Jan

Design sketches from Doppelgangster's BABY

BABY is a co-production between Melbourne's MKA | Theatre of New Writing and Doppelgangster – a performance premiering at Vault Festival 27th Jan – 7th Feb 2016. Tobias gets naked and pretends to be a polar bear. Dr Tom Payne crashes his plane in the Arctic. 75 minutes ensues. The show was developed with Antoinette Barboutis; features music by Jules 'Crazy Legs' Pascoe; and we spoke to Jonathon Wald when we didn't know what to do. These are some of Antoinette's preliminary sketches for costumes and set design.

________________________________________________________________

designer | Antoinnette Barboutis
  Settings..  
 T. Manderson-Galvin as 'The Mystic'
 and 'the Bear'
Dr Tom Payne as Dr Tom Payne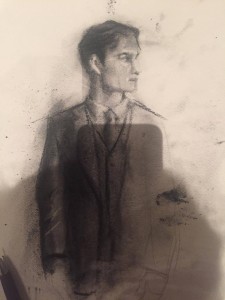 and 'The Pilot'